Sponsor this child. Change a life
Meet  Muganzi Kiiza
Kizza is the last born among 5 children. He was born from a poor and HIV/AIDS-stricken family and his parents stayed in the local areas of Kanyanya. His father died when he was just a 1-year-old boy.
He was lucky enough not to contract the deadly disease at the time of his birth because the mother managed to access the health facility during her antenatal visits and labor pains.
A single positive mother living in a slum area in Kanyanya (suburb in Kampala) vending charcoal on streets could not afford to take care of her five children after the death of the husband and so we decided to relieve the mother of one child Kizza. We chose him because, at the time, he was the youngest and looked more vulnerable than the elder siblings.
Kizza joined Love Uganda Foundation orphanage in 2017 when he was 2.5 years and later started school in 2018 when he was 3 years. He is now 7 years old and in primary one. Let's support his dream of becoming a doctor.
Your sponsorship can help fill in the gaps and have a significant impact, on education, and the future.
Maganzi Kizza needs ONE person to help him visualize a future he has never known. The $50 (185,000Ugx) you donate every month is invested in the lives of some of the world's poorest children so that generational poverty can be ended. By supporting community centers in vulnerable areas, you enable teams to deliver critical, effective programs to children who need them most. Can you help Muganzi Kizza make a lasting difference? Sponsor him today.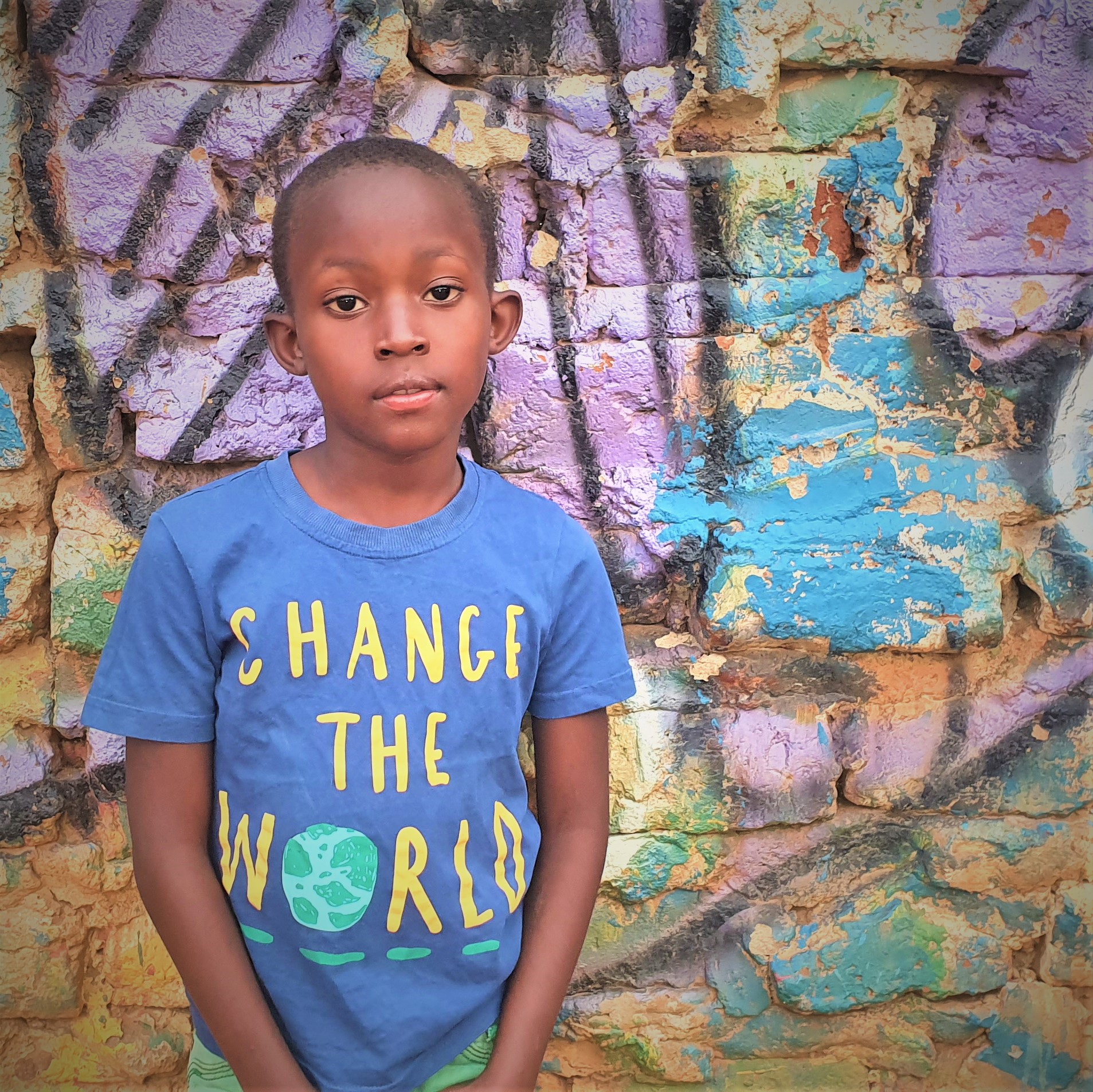 Next Child To be Sponsored