Love Activity Charity Project/External Program
Love Activity Charity Project, as the name sounds is an activity aimed at extending care, love, restoration, generosity, and above all hope to the vulnerable people in our societies. Unlike the internal section/Childcare/Orphanage which extends these services within the Orphanage home itself, Love Activity Project does so at the communities in which these categories of people are located. Among these categories are; Widows, Elderly, Orphaned children, Disabled, HIV/AIDS patients, and child soldiers. Not only do we donate materials but we also sensitize and educate people about various social life aspects.
Love Activity Charity Project involves campaigns such as "Empowering Women and the Elderly", "Keep An Orphan In School", "Combat Early Girl Child Marriage and Pregnancy", and "A Healthy Living".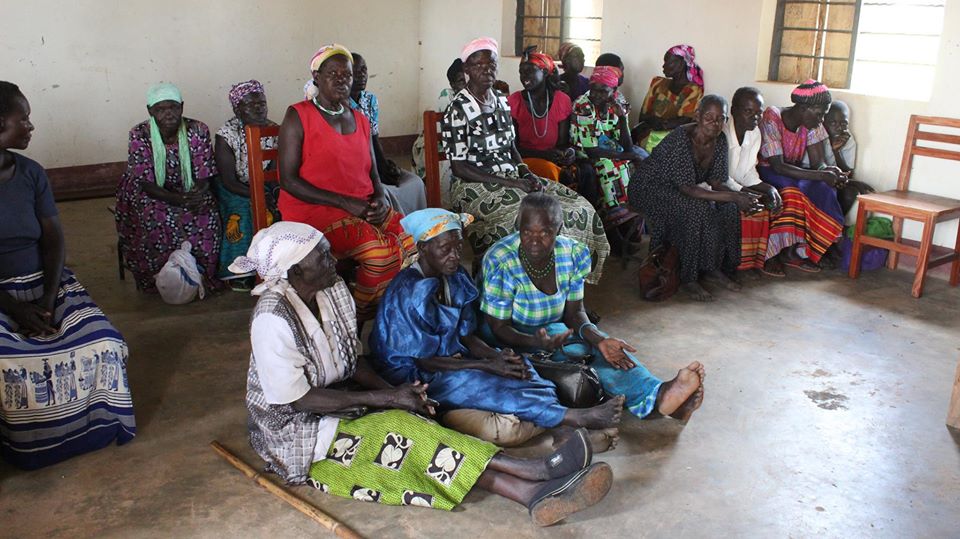 Empower Women And the Elderly
This is a campaign under the LUF Charity Activity Project aimed at improving the standards of living of women in societies. Majorly addressing issues of women's rights, domestic violence, improved cultivation techniques. And startup groups that mainly encourage SACCOs, and women finance groups. Under this program, we do not only sensitize our women and the elderly but also donate materials and resources to have their startup.
As a foundation and nation at large, we do treasure the mothers of the land. Supporting a woman or two means a lot to the life of everyone in Uganda because they provide love and strength to their families. It's them that take care of children even in the hardest times. When we empower women, we address their challenges such as the impact of climate change, domestic violence, poverty, gender inequality among others. Their needs range from farming materials, sensitization, guidance and counseling, food, health care, and school fees for their children. They contribute much towards building societies.
However, they are also one of the groups in Uganda that are at a disadvantage. Hundreds of women die every year due to complications during pregnancy and childbirth; while domestic violence leaves others miserable and mistreated.
Also, mothers supporting their families find it hard to get well-paying jobs and training programs as compared to men. Those afflicted with HIV and AIDS are denied proper health care. And many HIV-positive mothers and their children are stigmatized and cast out.
When you empower a widow, you secure her future alongside her household. At love Uganda Foundation, we believe in generosity; the spirit of giving and sharing the little we got to the least of these vulnerable groups in our various communities. We have ensured that both mothers and children in our communities live their best lives; with improved access to the basic needs of life. Our outreaches have left many helpless widows put on smiles. We have constructed houses for them in addition to donating farming materials such as seeds and pesticides. We do have monthly sessions where we all gather and cater to each other's needs through prayers, worship, counseling sessions. It is during these sessions that they share their challenges; especially those related to their families.
Volunteering and partnering with us to help and empower women in Uganda offers you a unique experience. There are various ways to engage women and widows here in Uganda. For this reason, we offer a wide range of volunteer opportunities tailored to different interests and abilities. Our Volunteer campaigns offer a great place to start. While providing materials and support, these campaigns also encourage your initiative and creativity!
Through Love Uganda Foundation campaigns, you can become an advocate for one of these important issues, raising awareness and funds in your own home, workplace, or community.
As a result of many children on the streets being born and deserted, we took it upon us to start up a campaign to care for orphans by extending quality education. "Keep An Orphan In School Campaign" aims at providing school fees for orphans from primary level till their final education level. Alongside school fees, we as well provide them with scholastic materials which include, school uniforms, books, pens, pencils, and pens. We believe that with such a literate population, our nation is bound to produce productive citizens who in turn will be in a position to empower the next generation.
Under this very same campaign, we address the issues affecting children in a society which include; Child Abuse, Child domestic Violence, Child-ritual sacrifice, Child labor, Child rights e.t.c.
Combat Early Girl Child Marriages and Pregnancies
Many girls today in Uganda face the challenge of being mothers at 14years of age. And this has increased the number of maternal deaths. Parents force their children into marriage due to ignorance as a result of poverty. Their children exchanged for dowry. Today many of these girls are illiterate as a result of dropping out of school to get married. According to reports from our social work team on the ground, it is said that there are subjected to every sort of domestic abuse and violence by their partners resulting in frequent divorce or to a greater extent death. Teenage pregnancy has led to an increase in the number of orphans in communities.
Mothers that pass on during delivery leave their babies in the hands of hospitals or care homes that are unable to take care of them for long thus increasing the number of orphans on the streets. In this campaign under the LUF Charity activity Project, we hope to continuously sensitize masses about the dangers of early girl child marriages and combat any policy raised to enforce this deadly act.
A Healthy Living
This campaign majorly promotes an improved standard of living by encouraging healthy living. Healthy living ranges from the diet consumed to the physical exercises practiced by an individual. We, therefore, advocate for healthy living among the people, by doing this we happen to curb down diseases.
We address and sensitize masses about HIV/AIDS and Hepatitis B which is seeming to be rampant in the communities where we people stay. The LUF travels with nutritionists who educate the masses about better feeding and a balanced diet. Workshops are conducted in the local sub-counties where communities are gathered to be trained and educated.