In order to promote the right and well-being of the child, Love Uganda Foundation envisions promoting and advancing the lives of disadvantaged and vulnerable Children through empowering lives and transforming communities with a holistic approach in Education, Spiritual Growth, and Social development. We acknowledge the fact that children`s rights are key and must be respected as indicated in the Constitution of Uganda and the UN Convention on the Rights of the Child. It is for that reason that in all we do, we endeavor to ensure and promote children`s rights like the rights to; education, play, a supportive environment, and health care among others.
All these and other ways of promoting their rights, wellbeing, and general development are incorporated in our Children`s development program which is divided into internal and external programs, catering for the wellbeing of about 330 vulnerable children.
All this has been possible as a result of generous donations from our partners and philanthropists. For any other kind heart that desires to support, promote and ensure the right and wellbeing of the child, you can be able to do this by supporting a child through any of our programs by sponsoring their education, feeding, Shelter, health, and clothing.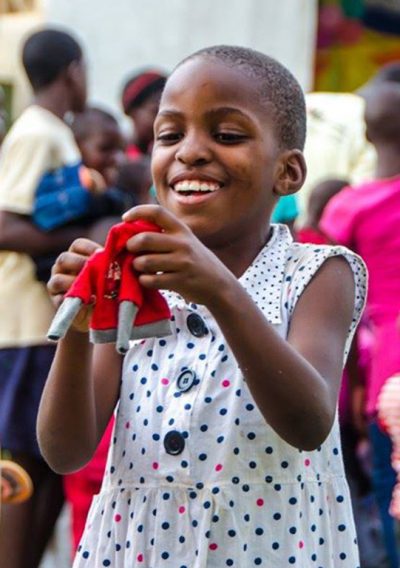 SPONSOR UGANDAN CHILDREN IN OUR ORPHANAGE HOME OR IN AN EXTERNAL PROGRAM
Sponsor an Orphan at Love Uganda Foundation Orphanage at a fee of 185,000ugx ($50) per month for a child in Primary School and 370,000ugx ($100) for a child in Secondary School. Child sponsorship is very possible and with such and more we are in a position to create a lasting impact for a child at our orphanage. With this amount, we are in a position to provide School Fees, Scholastic Materials, food, Shelter, clothing, and medical care for the child. The Orphanage is located in the Outskirts of Kampala in Kalagi-Mukono district 45minutes drive from Kampala and currently, it accommodates 30 Orphan Children who are drawn from all the regions of Uganda; the war-stricken northern Uganda (Paichor-Gulu district), the southwest – from the remote Batwa tribe (Ruhija-Kabale district), and the Orphan kids drawn from the Slums of Kampala.
You can sponsor a child within our external program under a campaign termed "Keep An Orphan In School". Under our external program, a child is catered for from their respective communities, this campaign mainly looks after single orphans whose single parent is no longer in position to take care of the child, it does also cater for total orphans who are being looked after by relatives or community Samaritans but are no longer in position to take care of the child and it as well take care of the less privileged / Vulnerable Children. Among the necessities we provide are; education in form of school fees and scholastic materials and clothes.
This campaign currently runs in the Kateete-Mukono district with a total of 300 children attaining education in the local primary and Secondary schools.
At a fee of  111,000Ugx ($30) per month for a child in Primary School and 185,000ugx ($50) for a Child in Secondary School, you can be in a position to sponsor a child under our external program. With this amount, we are in a position to provide School fees, Scholastic materials, and Clothes for the Child.
For more information regarding child sponsorship, email us at sponsorship@loveugandafoundation.org.
Upon accepting to sponsor a child, we give you access to the children's profiles so that you could choose a specific child you wish to sponsor. In the due term, you always write letters to them and they too write to you.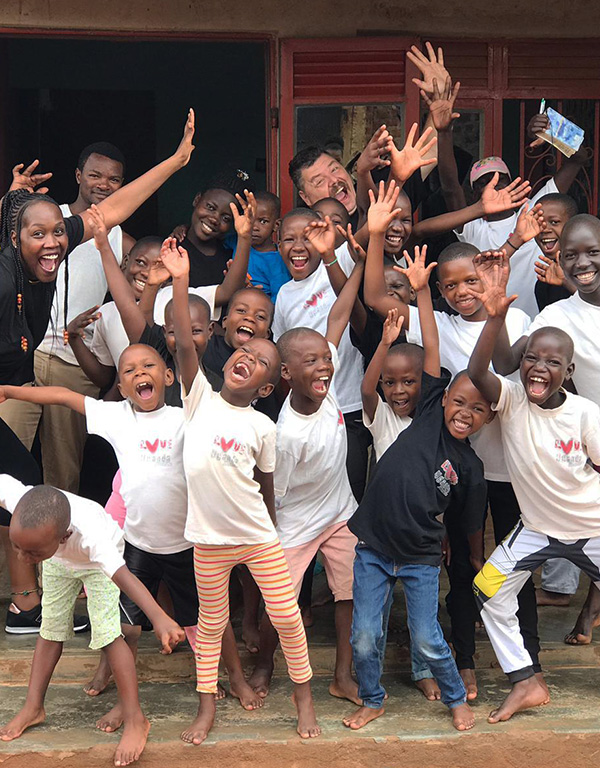 Since every child has a right to the basic needs of life like Clothes, shelter, food, education, and Medical Care. However, this right is not fully provided to the less privileged children. For this regard, Love Uganda Foundation brings it upon itself to Promote, change and advance the lives of disadvantaged, Orphans, and Vulnerable Children through empowering lives and transforming children with a holistic approach in Education, Spiritual growth and, Social development, by providing care, protection, and maintenance of disadvantaged, Vulnerable and Orphan Children. It is such an impactful venture that requires quite a lot to achieve. In this regard, we wish to invite and welcome you to be part of this journey with us in empowering and transforming the lives of the less privileged children in Uganda through Sponsorship.
Sponsor a child - Make a diiference
Sponsoring a child is a personal way to show God's love to a child in need.
you'll help that child and other vulnerable children in their community to stand tall, free from poverty.