LUF History traces back to the founder the Late Emmanuel McMillan Kitumba who experienced a difficult childhood. Having a meal, education, clothing, medical care, and other necessities were minimum achieved. His parents, like all other parents of impoverished homes, could not afford to provide his family with essentials. Amidst suffering, their family still had to take care of orphans left behind by the relatives who succumbed to HIV/AIDS.
His parents, Mr. Samuel and Mrs. Robinah Ssekirime always shared the little they had with the neighboring families in similar conditions, regardless of how tough things were. These early childhood memories of his parents' loving example turned out to be a family calling. McMillan believed that God supernaturally intervened amid his family crisis because his family stopped focusing on the little they had, and reached out to others in need.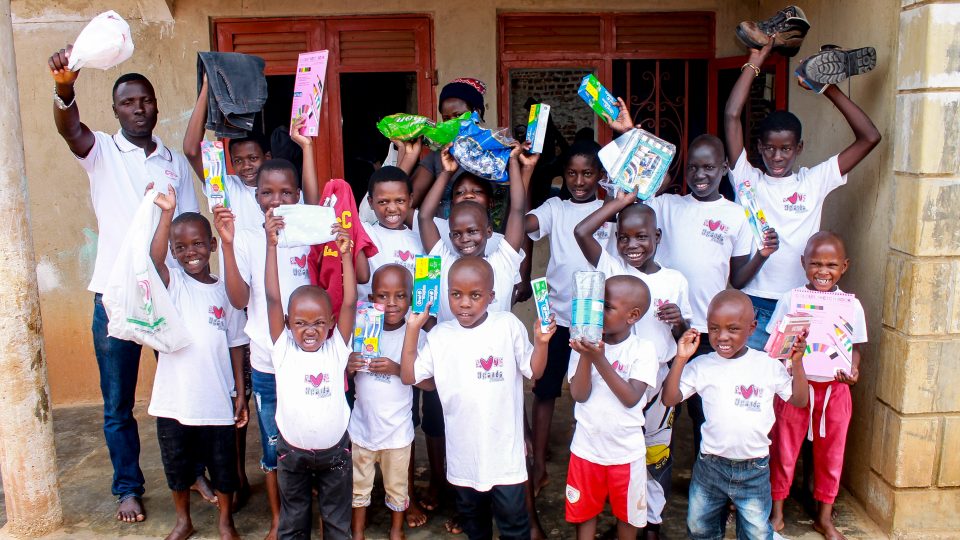 In 2006, Emmanuel McMillan started to sponsor single orphans from his small college student income. Because of the great number of orphans, vulnerable children, and widows, as a result of the HIV/AIDS scourges and natural disasters, he was compelled to increase the numbers of children under his care to 10, despite his small income.
In 2008, as a sponsored Bible scholar in Botswana, Emmanuel McMillan wondered how he could pay back, Mr. Andrew McMillan, one of his sponsors, for the great work Mr. Andrew had done in his life. To his surprise, Mr. Andrew replied: "DO TO OTHERS WHAT HAS BEEN DONE UNTO YOU!" This was just a confirmation of what had already started to grow inside Emmanuel McMillan from early childhood.
When Emmanuel returned to Uganda in 2010, he began the legal process to start a charity organization. From this was born the sponsorship project 'LOVE UGANDA FOUNDATION' in 2012. The Foundation has since reached out to many children in need.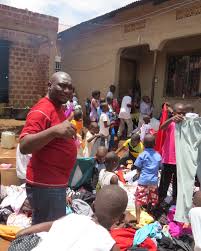 By the time of his death, McMillan was a theologian with degrees acquired from different theological institutions in countries including; Uganda, Kenya, and Botswana. He also studied Business Administration and Management at Makerere University and became a businessman in practice. He was also a practicing preacher.
The above photograph shows the first home Emmanuel acquired for the children. It held 15 children with 2 carer takers/mothers, as well as his mother Mrs. Robinah Ssekirime, who was part of the team that then looked after the children.
CURRENT STATUS OF THE NEW HOME:
The original home acquired by Emmanuel is no longer used by LUF; after he passed away, unknown people claimed ownership of the house, and it was lost to the Foundation. All the children and staff in the home were dispersed. Some children were returned to particular relatives who were still alive, and others were taken in by various orphanages in Mukono.
In July 2016, Love Uganda Foundation was re-established by Emmanuel's big brother Robert Paul Kyeyune, who felt the need to continue his late brother's vision. With the help of his brother, Kyoyita Israel, and a few friends, they were able to retrieve vital documents that had been lost in the building accident that claimed the founder's life and the LUF offices. However, they still had no home to accommodate the children. The charity went back to its roots: meeting needs in the community, through the door-to-door outreaches in the villages and respective areas.
In July 2017, a generous lady by the name of Ms. Joan Mary Belford donated money towards the re-establishment of a home to accommodate the children. With these funds, LUF was only able to rent a house on a monthly basis and not purchase it fully. After partially furnishing the home, LUF was able to bring in 15 children in July 2017, who have grown to over 30, now living in the house with 2 caretakers/mothers who take care of them and over 18 Children under the External Program(Keep OVCs in School Project). LUF's vision, however, is to expand by constructing their own home so that they can reduce the running costs and reach out more Orphan & Vulnerable children.
LOVE UGANDA FOUNDATION, therefore, welcomes partners and well-wishers who would wish to support and partner with us in any way possible.
FOUNDER'S PROFILE
Late Emmanuel McMillan (Deceased, April 1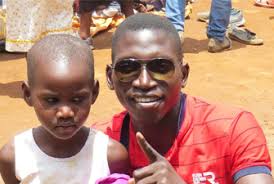 1th, 2016).
McMillan Emmanuel was born and raised in Uganda East Africa from a humble Christian family. He had degrees and experience in Theology, Business, Administration, and Management.
He served as the founder and managing director of Love Uganda Foundation and Love Uganda Safaris from 2012 to 2016.
His interests included traveling, preaching the Gospel, adventure, and professional photography. He found great joy in helping others and was passionate about sharing God's word and seeing people's lives transformed.
By the time he passed on, brother Emmanuel had secured and restored hope to hundreds of vulnerable children within the communities of Mukono, Gulu, Kabale, and in various remote areas of the capital city of Kampala. Among them were street children abandoned as a result of massive child abuse, rape, poverty, HIV/AIDs, and polygamous African marriages. He was able to secure a large piece of land and he had a big dream of constructing various buildings to help cater for accommodation, education, health, water, and food cultivation for these unfortunate members of society.