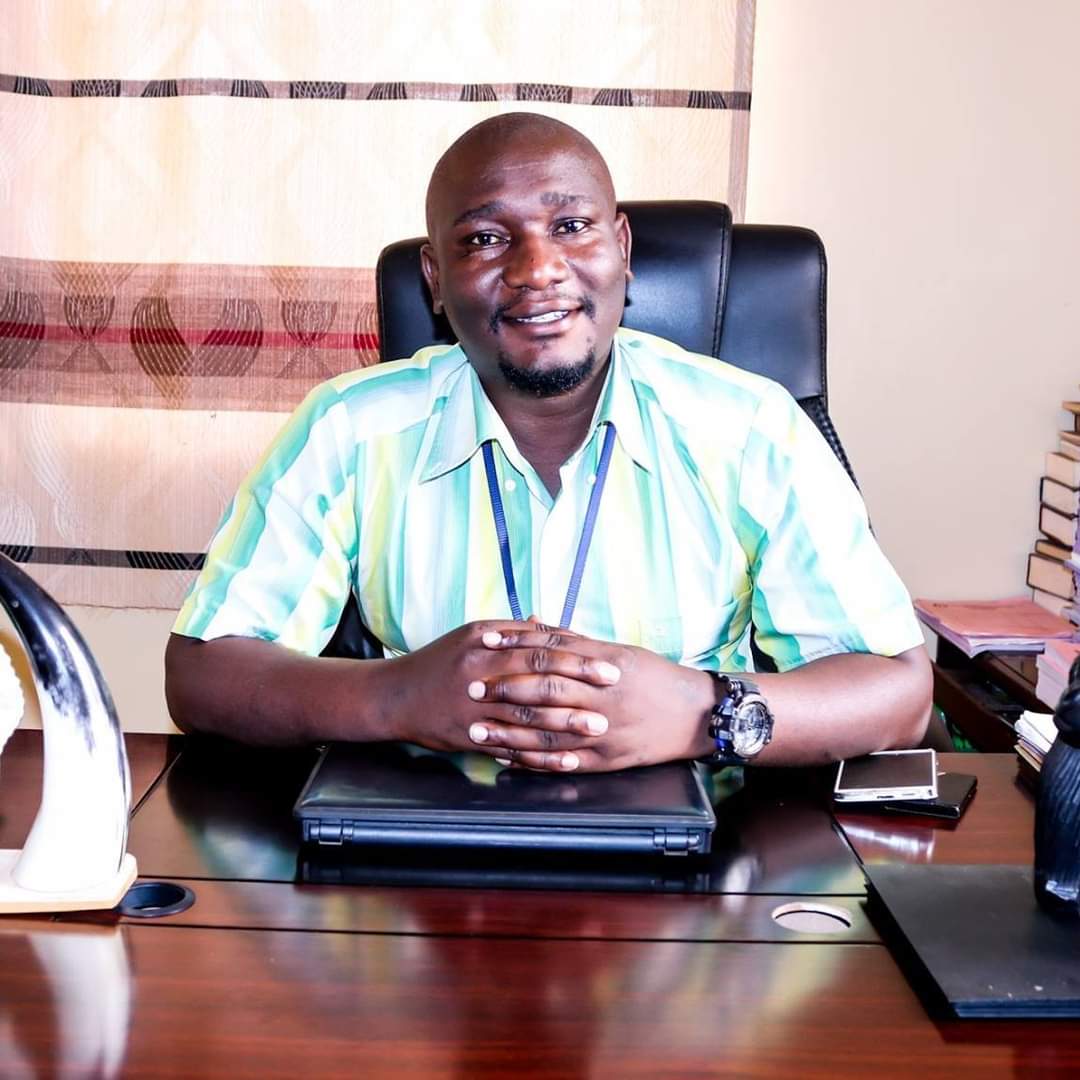 Robert Paul Kyeyune
President & CEO
---
Robert Paul has served as the President & Chief Executive Director of Love Uganda Foundation since 2017, having previously worked as a youth counselor at Youths Foundation Uganda, he has rendered support to Love Uganda Foundation since 2006 when the Organization was still operating as a community outreach up to date.
Prior to joining Love Uganda Foundation, Robert Paul spent most of his career in the voluntary sector where he had the privilege of reaching out to different vulnerable people within and outside the community he lived in, especially with underprivileged children.
He is passionate about seeing all Vulnerable Children like Orphans, street children, children with disabilities, and children infected with HIV/Aids are empowered spiritually and morally. This includes promoting their well-being through the provision of quality education & vocational school, having access to good shelter, food, clothing, and medication. His life Career of involving vulnerable people to thrive has led to his hope for underprivileged children. Robert holds an MBA as well as a Bachelors (Hons) in Business Computing from Makerere University.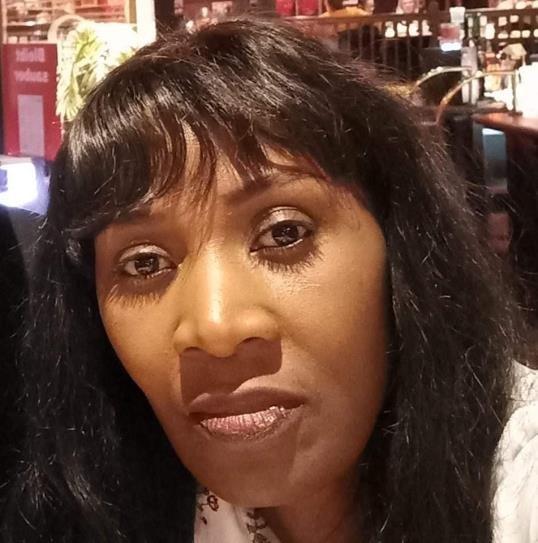 Vicky Mulluer
Director of Children & Young People
---
Director of children & Young people, a Communications and Fundraising specialist whose passion is to serve humanity and make a positive difference in the world around her. She is currently the Director for Fundraising and Partnerships at TUYAMBE HILF, a not-for-profit Organization based in German with 10 years' experience in Grants management and strives towards providing support to African orphaned children and widows, where she serves with the passion to ensure that these vulnerable people are fully supported to find purpose in their lives again and to thrive in their communities.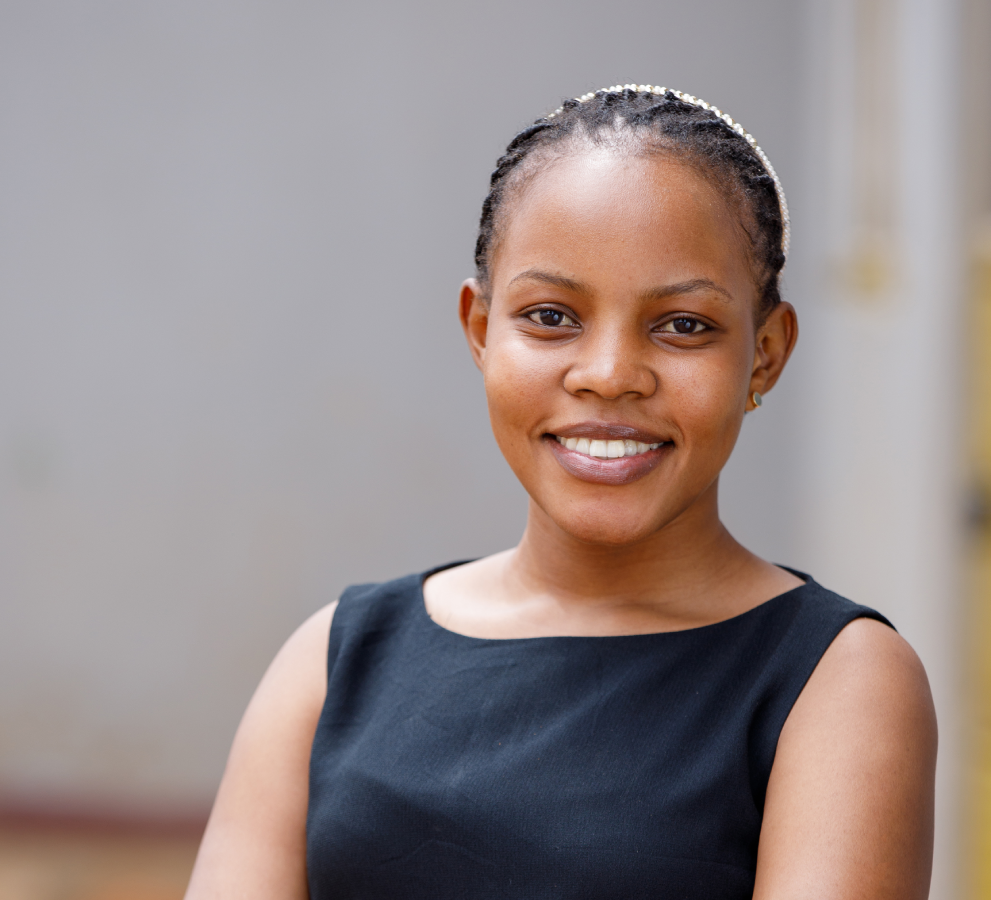 Sharifah Namutebi
Chief Administrator
---
Namutebi Sharifah is a dedicated and dependable office administrator with 4 years' experience in non-profit organizations. A confident and personable professional who excels at prioritizing, completing multiple tasks simultaneously, and following through to achieve project goals.
Sharifah holds a bachelor's degree of Management Science from Makerere University and a National Diploma in Secretarial and office Administration from Buganda Royal Institute. She works effectively with cross-functional teams in ensuring operational and service excellence.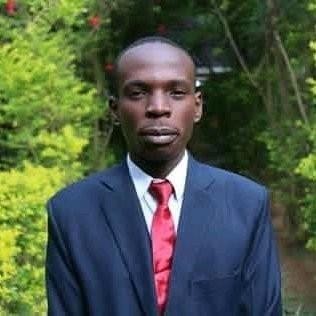 Chrispo Saturday Wameyo
Board Advisor-project planning and management
---
A Consultant and researcher in access to justice, human rights, M&E, project planning and management.
A self-motivated Ugandan, progress-driven person with an extensive background in the non-government organizations with a long-standing record of initiative and innovation through the field of documentation, monitoring, evaluation, accountability and learning as well as project implementation and rights advocacy.
In my area of practice and expertise, I carry great enthusiasm and commitment to excellence with extensive experience and knowledge in monitoring and evaluation of projects and programs, project planning and management, gender mainstreaming, access to justice, human rights, proposal and strategy development among others.
I exercise skills in designing M/E systems and tools, data analysis and management, Report writing, critical thinking with branding, communication and production. I am open-minded and focused on new developments in my field where I have proved to be effective and motivational, with proficiency in innovation and collaborative work even though in a less ideal environment.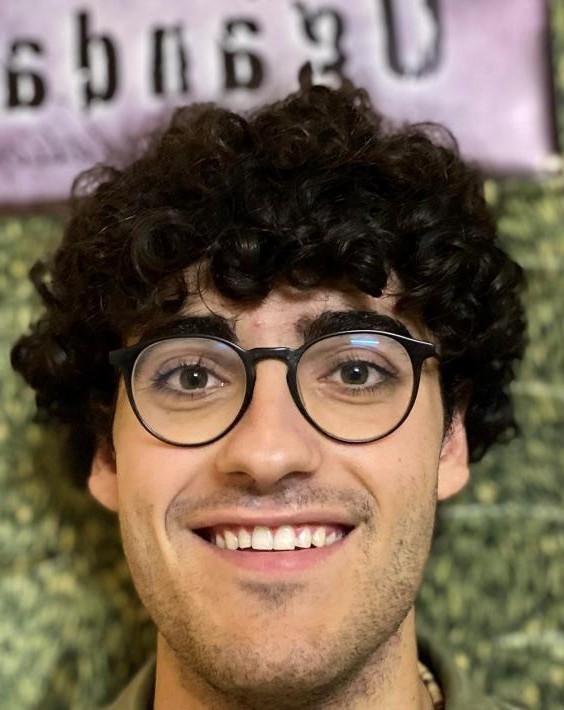 Jorge Lopez Montero
Fundraising Volunteer
---
Jorge is a Love Uganda fundraising volunteer with 5 years of experience in volunteering. Currently studying Business Administration and Law, at Seville's University, with a great passion for working, educating, and enriching minors' lives. He has been volunteering with AVAS a Spanish NGO, empowering and supporting local minors in risk of exclusion. Jorge is also the treasurer of the local youth roundtable of his hometown, promoting and encouraging a better future for the local communities.
He has worked on ground with the Love Uganda Foundation children in English teaching, playing outdoor games, planting matoke, doing arts and crafts, singing dancing and assisting with the daily tasks.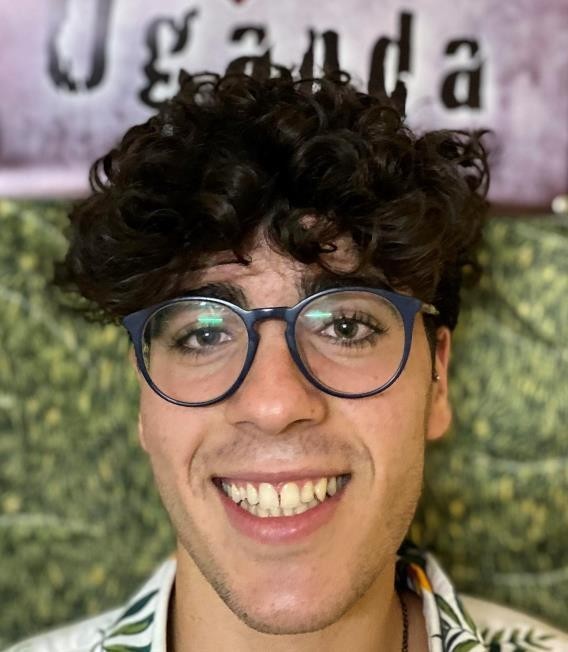 Guillermo Lopez Montero
Fundraising Volunteer
---
Guillermo is a Love Uganda fundraising volunteer with 3 years of experience with minors in risk of exclusion. He is beginning his Physiotherapist studies in Barcelona's University with a great passion of helping and working hard to get better lifestyle to minors. Guillermo has been volunteering with a Spanish NGO called AVAS, empowering and supporting local minors in kid of exclusion. Moreover, he is also the treasurer of his high school and his purpose is to have better facilities to study and to help young children with the subjects.
I have worked on ground with the Love Uganda Foundation children in English teaching, playing outdoor games, planting matoke, doing arts and crafts, singing dancing and assisting with the daily tasks.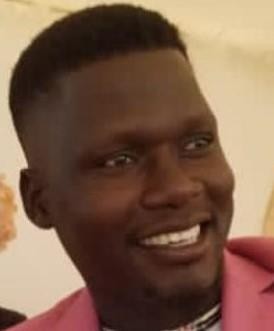 Kyoyita Israel
Program Director
---
Israel Kyoyita is passionate about restoring hope to vulnerable people within society, who in specific include orphans, widows, disabled, once war child-soldiers that have to undergo trauma healing sessions, HIV/AIDS affected patients, hunger and starved up people, to mention but a few.
A specialist in project arranging and the board with a demonstrated history in broad program the executives. An exceptionally achieved project portfolio and program the board proficient with 5 years' involvement with project arranging, execution and assessment across different businesses. Furnished with a record of progress in creating and executing imaginative projects that help the essential heading of the association. A compelling pioneer with demonstrated capacity to manage and lead superior execution groups to guarantee 100 percent achievement rate in accomplishing organization objectives in an exceptionally cutthroat business climate. He holds a four year certification in project arranging and the board with an affiliate study in business management at the University of Dubai.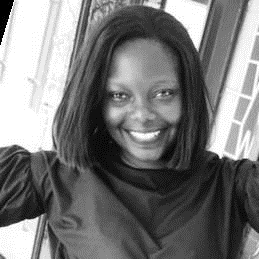 Sarah Nassanga
Board Advisor-Monitoring and Evaluation
---
Sarah is a Monitoring and Evaluation expert, Brand Strategist and delivering people focused business solutions. Passionate about working with people to create impact and using innovation to deliver great results.
Working with youth to support them develop educational and profitable businesses in a fun and innovative way has aided my credence of making ideas happen.
Strong skills have been developed in the area of Monitoring and Evaluation where she is not just an auditor only looking for accuracy in the project set-up and implementation but rather engage in-depth and use data to provide a means for agencies seeking to learn from their experiences and to incorporate them into policy and practice while providing the only consolidated source of information showcasing project progress that allows actors to learn from their experiences and build on their expertise and knowledge as well as assess the crucial link between implementers and beneficiaries on the ground and decision-makers. Sarah also boasts in writing impact stories generated from project beneficiaries during evaluations and these provide a more robust basis for raising funds and influencing policy.
Prior to joining Teach a Man To Fish as the Monitoring & Evaluation Officer, Sarah volunteered for a year at the National Agricultural Research Organization providing technical support to the Human Resources team and assisted in all recruitment, selection, training and performance appraisal of 200 staff.
She has a Bachelors degree (Hons) in Public Administration and Management from the Uganda Christian University and a Masters in Project Monitoring and Evaluation.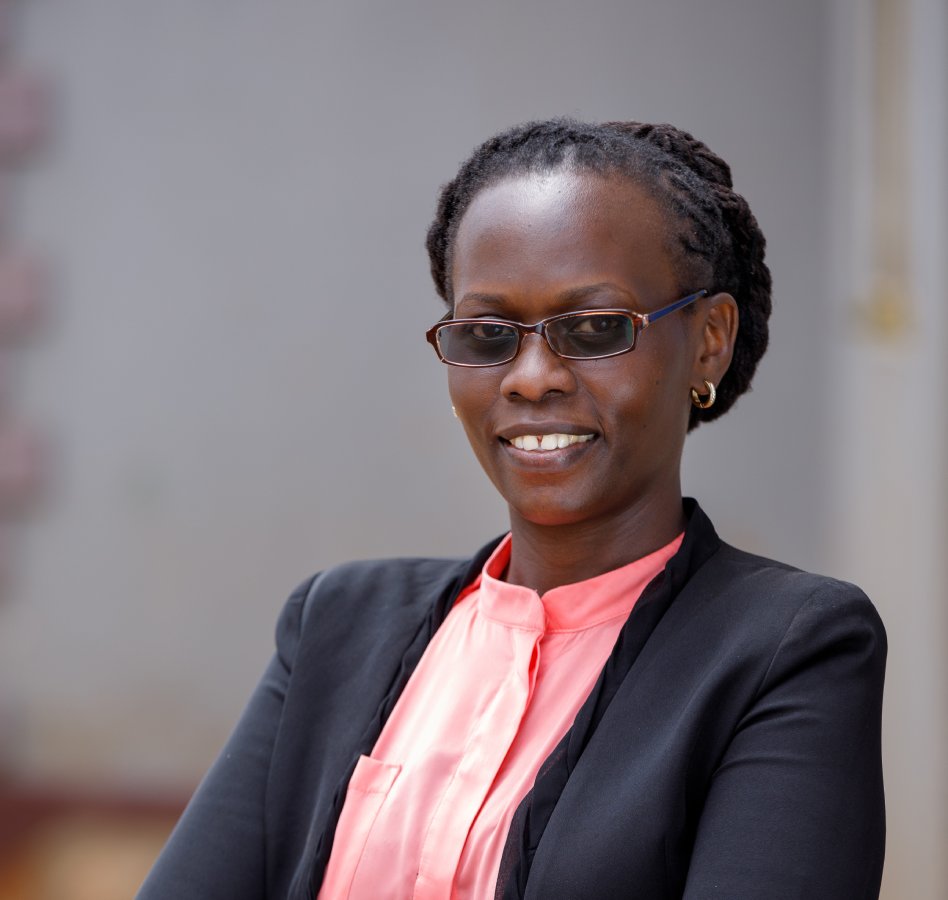 Christine Banura
Grants & Partnership
---
A result driven development practitioner, social entrepreneur and business trainer, mentor and social worker possessing an 8 years' experience working with national and international development agencies specializing in charity, business education improvement and youth development in program design, management, monitoring and evaluation and direct implementation.
An experienced partnerships' Head with a demonstrated history of working in the non-profit organization management industry, skilled in Partner Relationship Management, Public Speaking, driving Results, Executive Management, and Problem Solving. She has a Bachelors in Development Studies majoring in Child development and Financial Management. Christine is currently pursuing her MBA from University of East London and is passionate about transformation of lives and empowerment of most vulnerable groups.
My role at LUF contributes to the overall strategy, mission, vision and objectives, what I do directly impacts on the overall performance of the organization. My main tasks are; Operational program management, Partnership development, child safeguarding, policy development, publicity, in charge Grants and fundraising.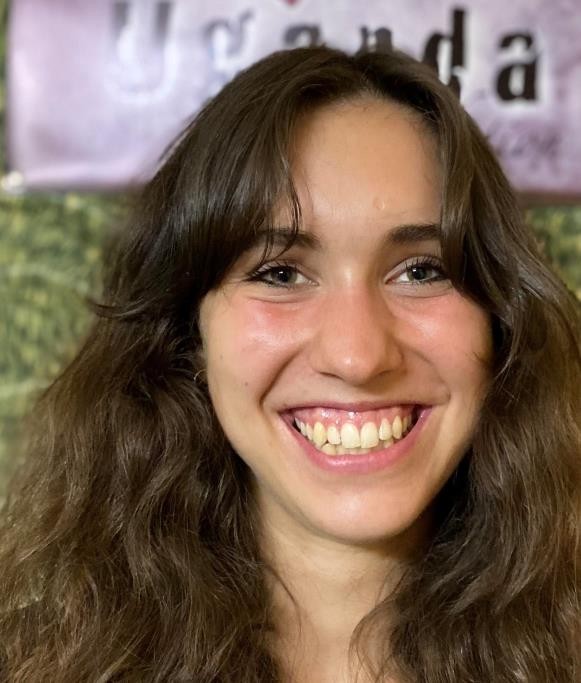 Zuzanna Hebdzynska
Fundraising Volunteer
---
Zuzanna is Love Uganda Foundation fundraising volunteer with 10 years of experience of volunteering and working in a third sector. A student pursuing PPE (Politics Philosophy and Economics) at King's College London with a great passion for working for others which has been developed while volunteering in refugee camps across Europe, through organization of fundraising events in the UK and teaching Polish and English in Poland, Croatia, Germany and Vietnam. An experienced and highly professional President of the Diplomacy Society consisting of more than 300 students and a former head of charity committee, head of the entire school and a vice-president of a public speaking club.
My duties over the weeks I have been working on the ground with the Love Uganda Foundation children included; teaching English, playing outdoor games, planting matoke, doing arts and crafts, singing dancing and assisting with the daily tasks.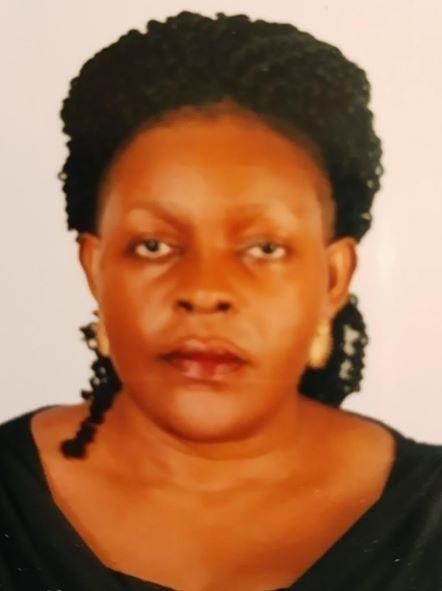 Damali Sembera Nabunjo
Nurse and child safeguarding Manager
---
A designated Nurse and child safeguarding Manager with a proven track record of good clinical management, creative problem solving, building business relevant networks, operations alignment and staff motivation. Damali is a project expert with over 5 years' experience in administration, Monitoring an Evaluation, Project Management and implementation, Human Resource and Customer service. She has a Bachelors in Medicine from Technische University Munich, and an Advanced Diploma in palliative Care. Damali is currently under an extensive Nurse Aid training program with Medical Career Center, Waltham Ma USA and Strives to influence others and take advantage of all opportunities