Love Uganda Foundation Childcare/Orphanage home in Uganda
Our Childcare/Orphanage program accommodates vulnerable homeless children that have been orphaned as a result of natural circumstances for instance deaths of one or both parents as well as poverty-related issues that breed desperation among parents leading them into making drastic choices that leave many of these children vulnerable. Some children get rejected by their families for small body deformities and treatable medical conditions. Some have lost both parents as a result of the HIV/AIDS pandemic, some escape the torment of child labor and abuse from often relatives who offer to take them in after the death of their parents.
others are abandoned on the streets of Kampala capital city where they risk a lot fending for a living. Because every child is precious to God. We cannot sit back and watch these children suffer alone. Yet we can do something to restore their priceless lives and provide them with hope for the future. This we have managed to achieve through our Childcare/Orphanage ministry under our internal sector within the foundation.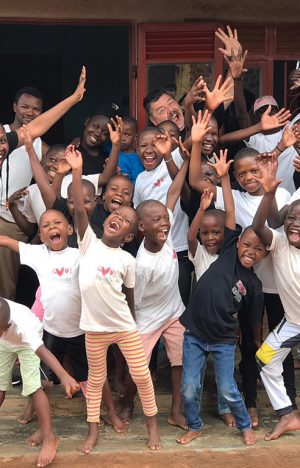 As a childcare/Orphanage, we do provide a home for our children after being approved by the government authority based on the child's status or condition. He or she is initiated in our family setting from where they find a sense of belonging. Our mother who happens to be a widow able to take care of the child together with other siblings he or she finds at the home and together they make a family.
We do emphasize our children being molded and nurtured under a family institute. As this is an avenue for which right and proper morals of life are instilled. We do provide them with quality education, food, health and medication, clothing, and above all Godly principles. LUF believe that when we empower our children or our society at large, we avail a great platform for great African leaders who shall someday empower Africa's Next Generation and the whole world at large.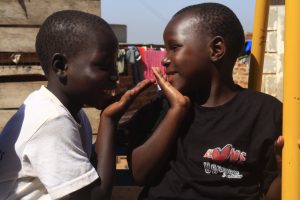 Currently, we are renting one big homestead which can accommodate about 50 children. But we are in a position to look after 30 children who at the moment are staying at the house. There is one caretaker/mother that is looking after them. Our prospect is to own our own home where we can freely adjust to our expansions.